Description
C O V E R P A I N T I N G
:
BORYS FIODOROWICZ
"Mother Mary of Bolesławiec"

acrylic on wood | 30 x 40 cm | 2022
Inspired by one of the popular elements of Polish folklore, the icon "Mother Mary of Bolesławiec" by Borys Fiodorowicz illustrates Mary dressed in unusual, patterned garments referring to the traditional Bolesławiec ceramics. In his works, the controversial artist combines the Christian religion with everyday life and the problems of the modern world, thereby removing a certain barrier between the divine and the human.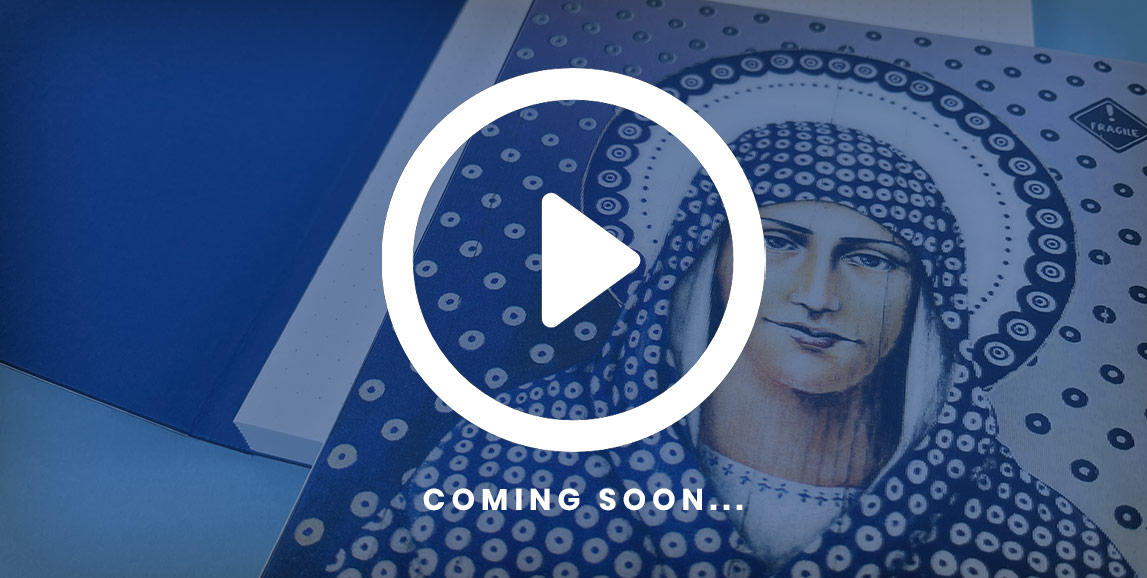 A NOTEBOOK AS UNIQUE AS YOU ARE
A one-of-a-kind collectible notebook that combines the beautiful with the useful. Keep all your thoughts and ideas in an unconventional format designed to aid your creative process – acting as a planner, notebook, or even a sketchbook.
No contemporary art lover will pass by it indifferently. Hardcover, illustrated three-dimensional front with original paintings by Polish artists, design that allows convenient flat opening, handmade in Poland – this notebook is as unique as you are.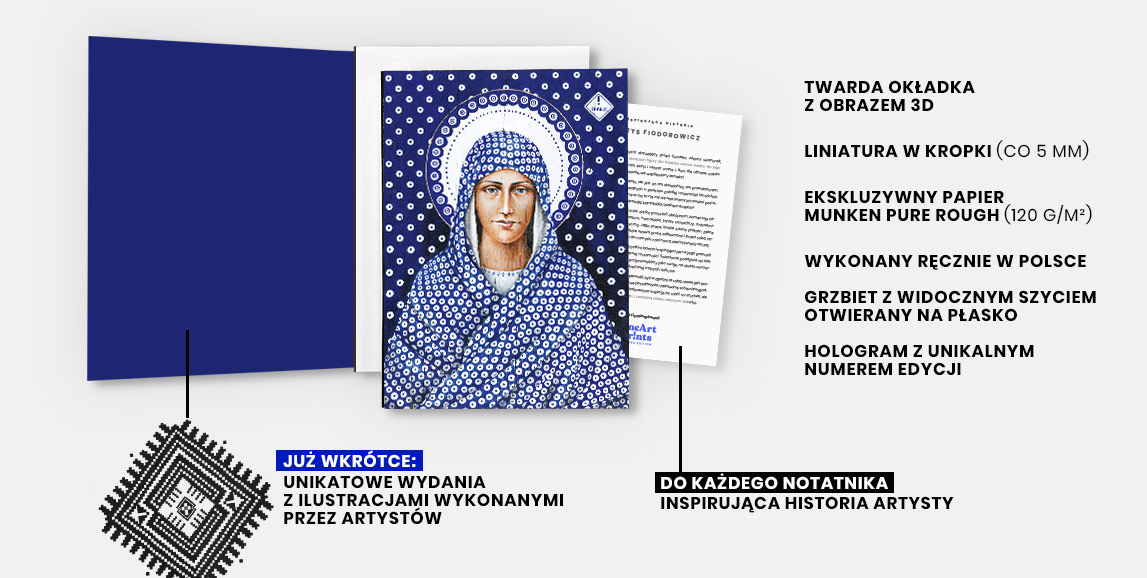 EXCLUSIVE QUALITY
All Fine Art Prints notebooks are made with the utmost attention to detail. The entire creation process takes place in Poland, where we produce our special three-dimensional covers and hand-stitch the notebook pages with visible thread in the color of the binding. Pages printed with fine dots give an aesthetically pleasing look and make organizing notes, sketches, and thoughts easier. We only use the best papers.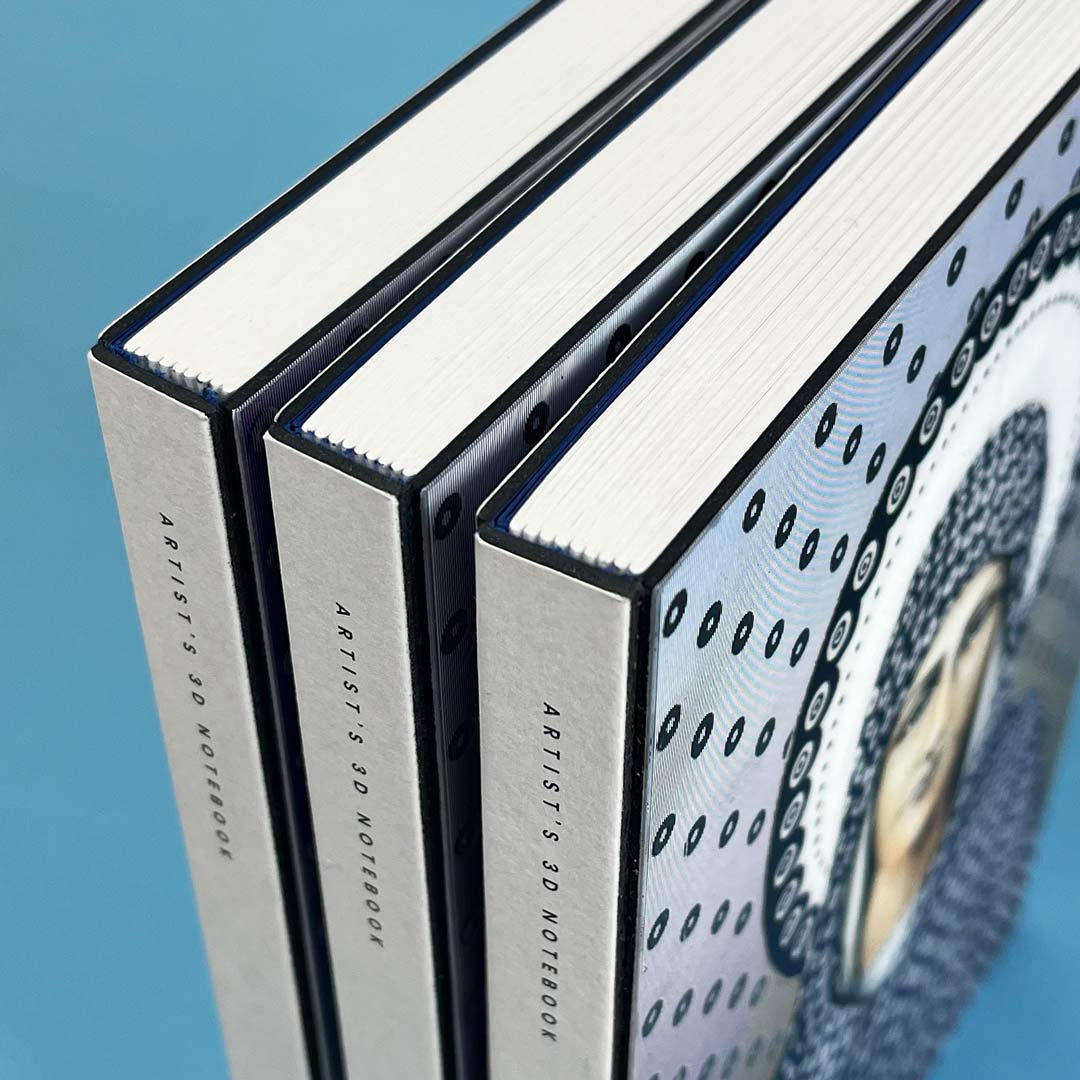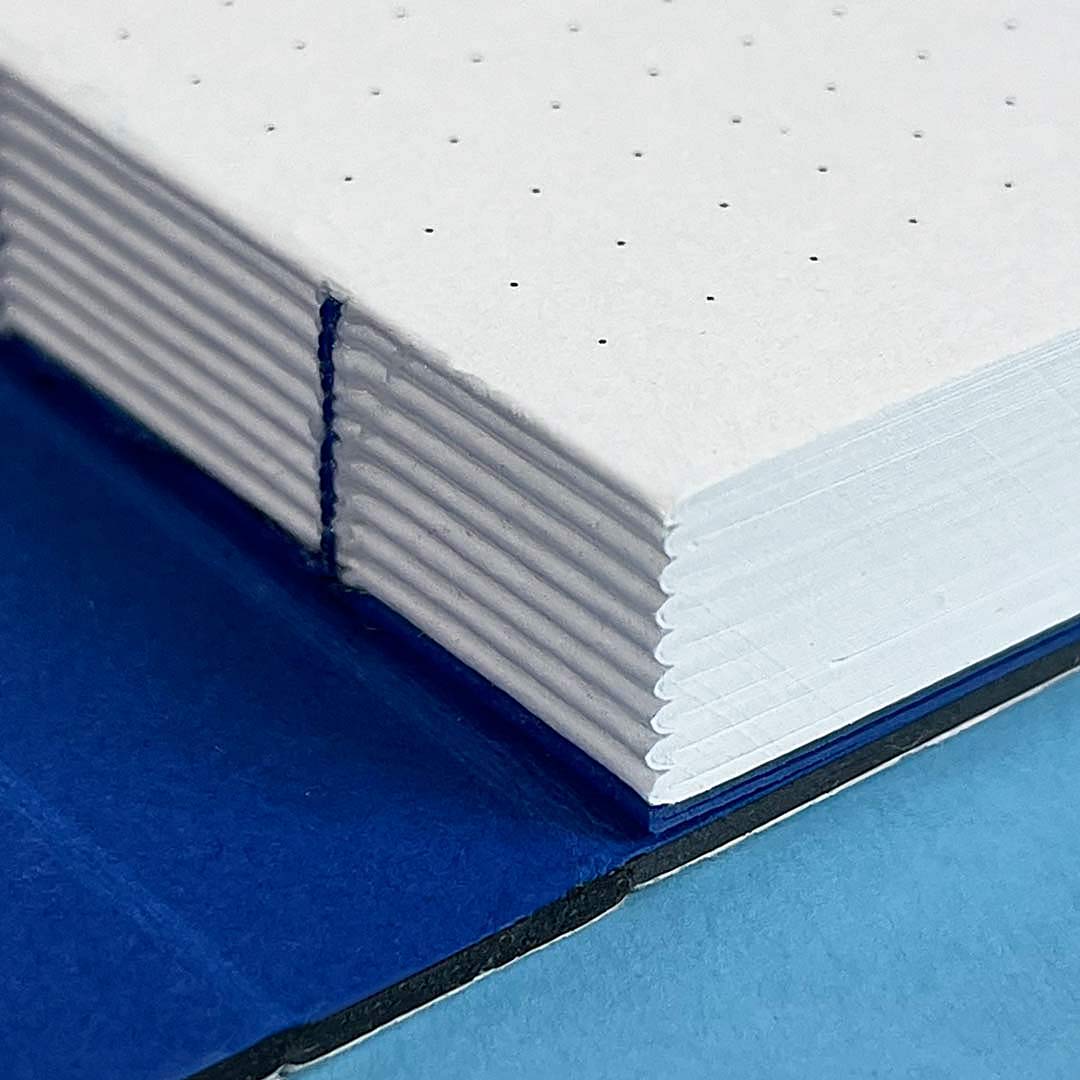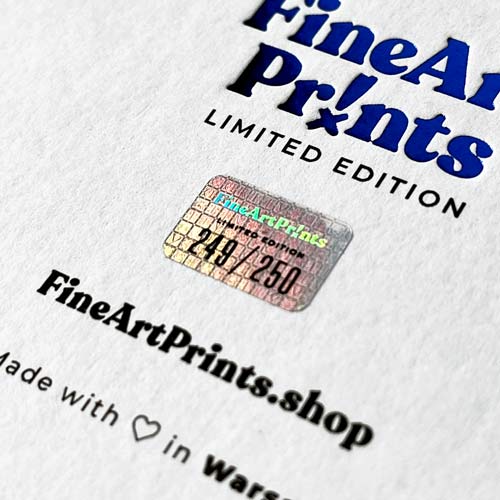 We use Munken Pure Rough uncoated paper with exclusive quality and increased bulking, which, in addition to a pleasant cream shade, also has a more natural feel. Thanks to the high density of the paper, you don't have to worry about the ink showing through the other side when you write.
Each notebook comes with a copy of our artists' inspiring stories, while a few unique copies will soon feature illustrations created by the author of the cover image!