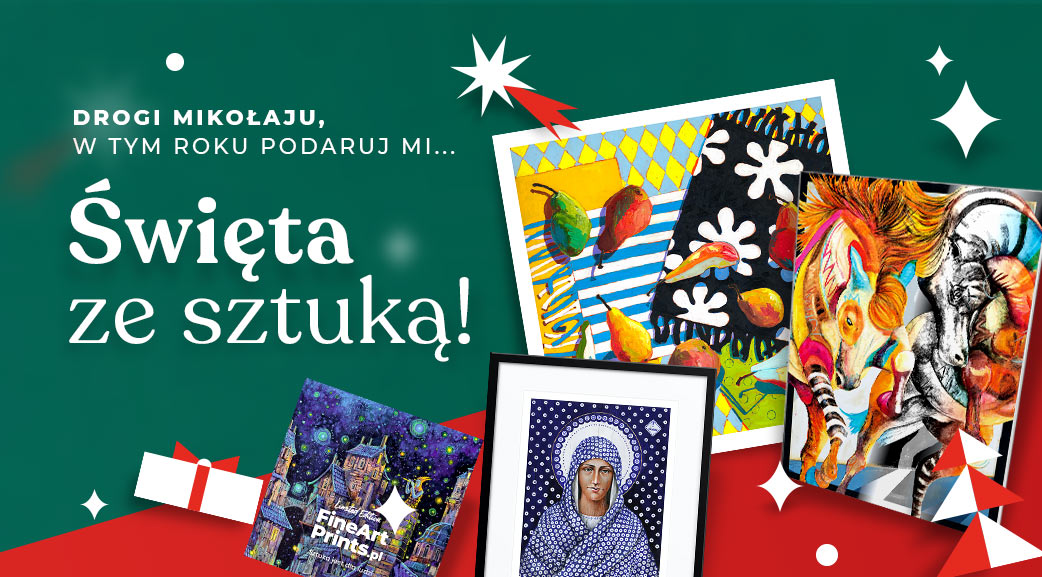 Christmas promotion – we're giving away gifts!
We know lately it might be hard to feel the Christmas spirit, so this time we want to make it a little easier for you. As a thank you for such an incredible year, we attach vouchers and amazing gifts to every order over a certain amount! Read our Christmas promotion details.
WHAT CAN YOU GET WITH YOUR ORDER?
For shopping:
above 250 zł: Voucher for 25 zł
above 500 zł: Voucher for 50 zł
above 1000 zł: Voucher for 100 zł + free delivery in Poland
above 2000 zł: Voucher for 200 zł + free notebook
above 3500 zł: Voucher for 350 zł + free giclée print in size XS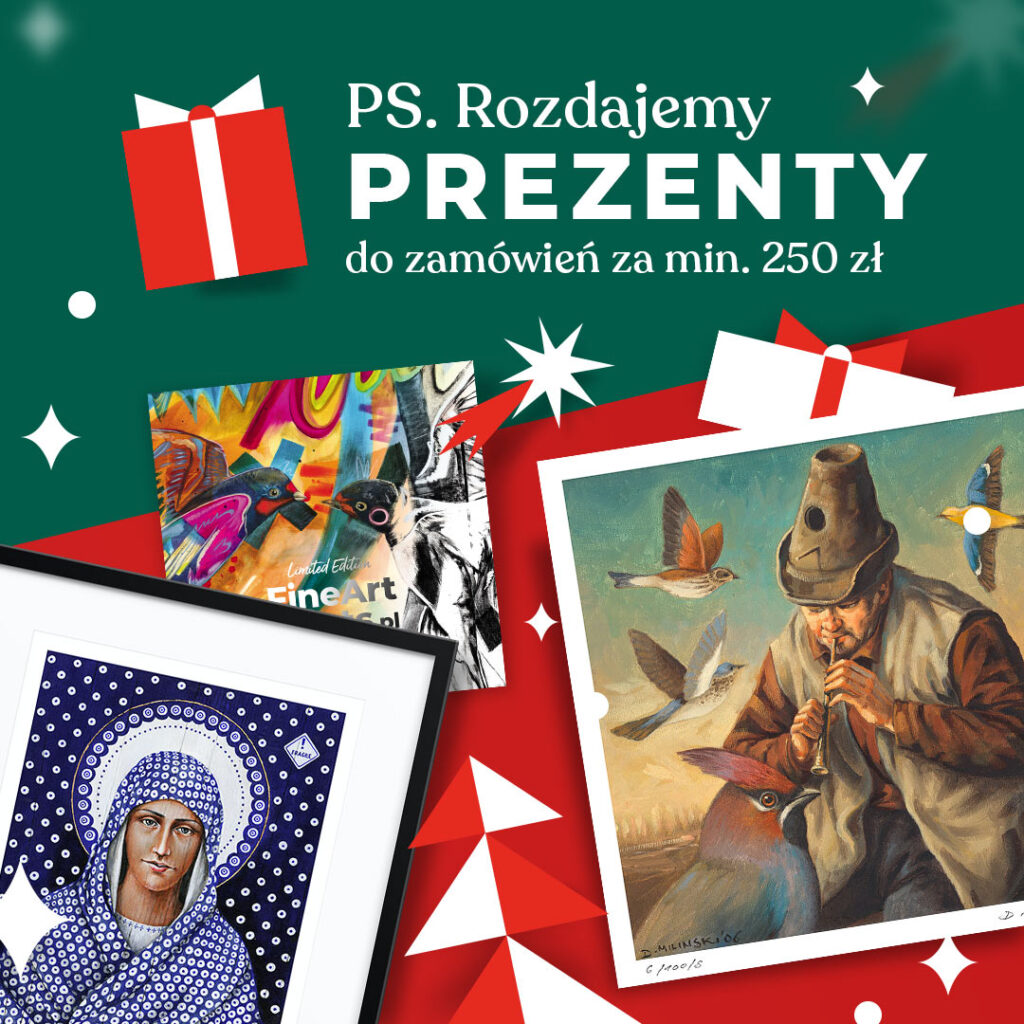 NOTE: With orders above 2000 zł and 3500 zł please write your chosen notebook or print in the summary notes with your order. If we do not receive such information, we will contact you by e-mail / phone, or we will send a random one. If you forget about adding the note, you can also give us a call or send us an email yourself 🙂
Contact us:
E-mail: studio@fineartprints.pl
Phone: +48 509 687 868
Christmas promotion lasts only till 24.12.2022.
OUR CHRISTMAS GIFT RECOMMENDATIONS
GET INSPIRED ON OUR INSTAGRAM