Animator, political scientist, painter – this is what David Schab says about himself. However, these interests do not reflect the diversified painting of the artist, who looks for inspiration in romanticized everyday life.
"

Color has always fascinated me. Playing with them opens up a field for me to show off, thanks to which I can give free rein to my imagination and emotions.

"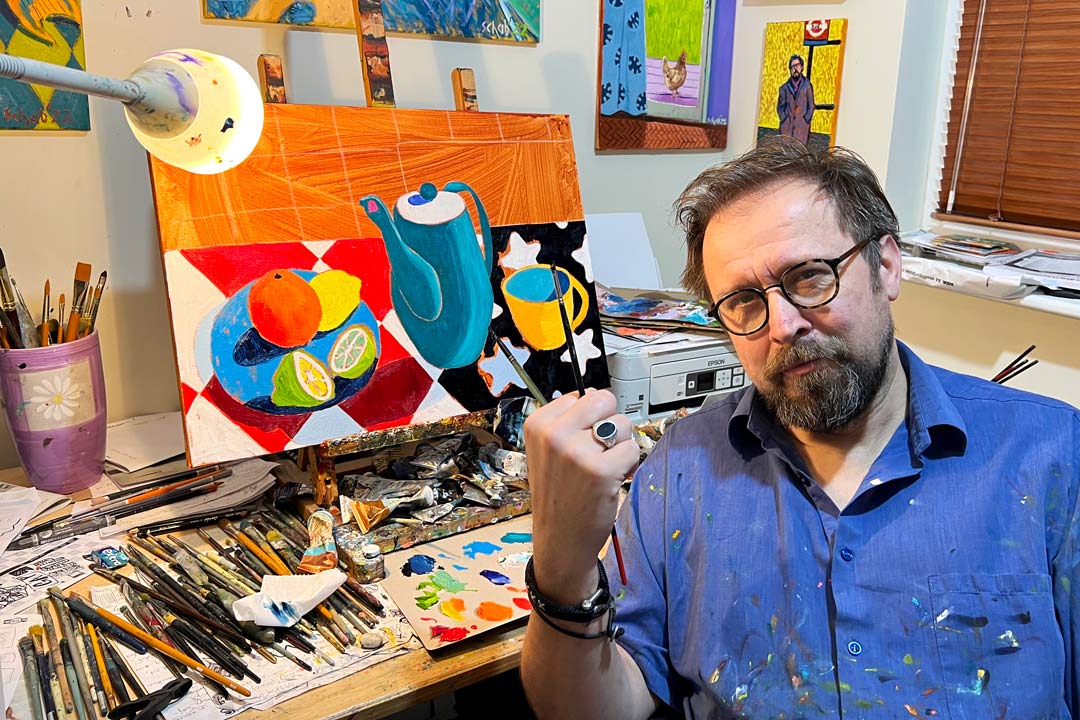 We are not often dealing with a painter who shows the range of his possibilities in such different styles. Colorism dominates in Schab's portfolio, but the landscapes fall into the tones of impressionism, while the portraits are painted in quite distinct notes of expressionism.
The art of David Schab is about giving color to everyday life, so we can find in it portraits of loved ones, still life, animals and landscapes. Strong play with light and conscious use of its values give the images intriguing depth.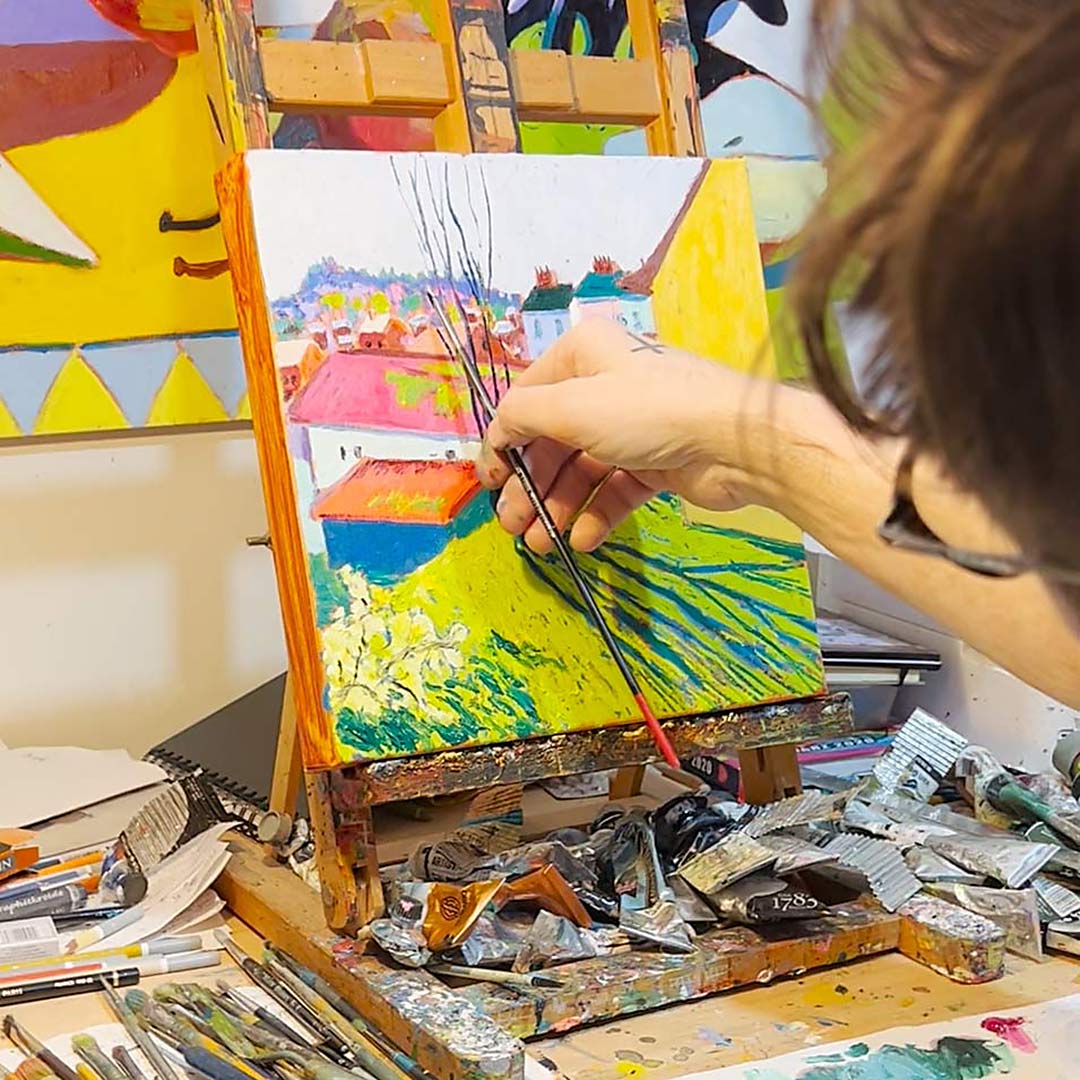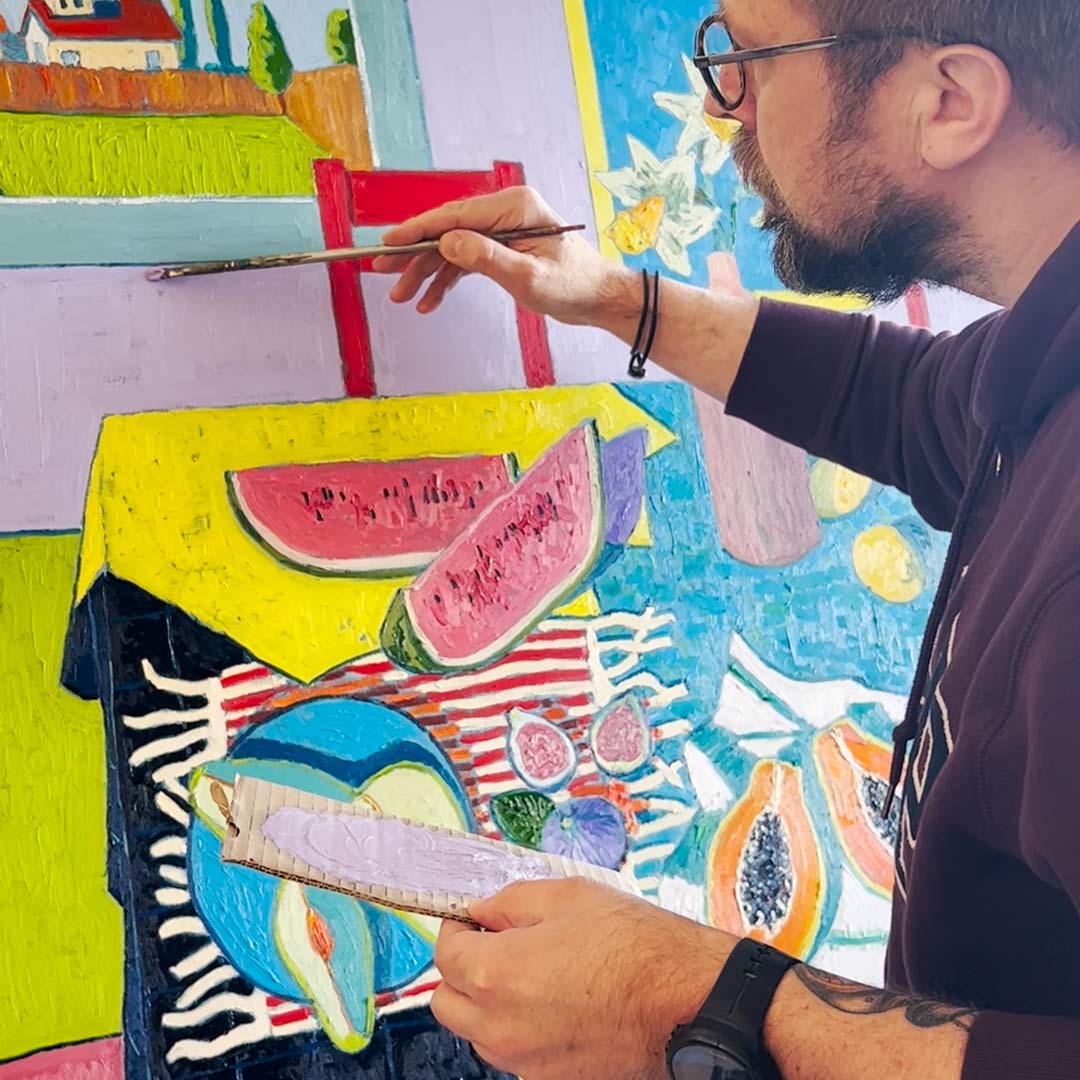 The message of David Schab's work seems to be simple, but finding the magic of everyday life seems to be something that many people are looking for in the modern world.
2021 | Bath (UK), Victoria Art Galery  – 116th Annual Open Exhibition
2021 | Florencja (Włochy)  – pejzaże
2021 | Londyn (UK)  – Brick Lane Gallery
2021 | Wenecja (Włochy)  – Grande San Trodoro
2019 | Londyn (UK)  – Paralax Fair Art
2017 | Bristol (UK) – Central Gallery
2011, 2011, 2005, 2004 | Tychy (Polska)
2005 | Katowice (Polska)
2003 | Rybnik (Polska)
Available prints of the artist: