Borys Fiodorowicz is one of the most controversial artists in Central Europe. As one of the few, he creates icons that describe the problems and challenges of the modern world.
"

CONTACT WITH BORYS'S WORKS IS LIKE TO TRANSFER A GRENADE FROM HAND TO HAND ... SOONER OR LATER IT WILL EXPLODE AND DAMAGE OUR COMFORTABLE SPACE OF THINKING WELL ABOUT OURSELVES.

"
By connecting the sacrum with profanum, Borys Fiodorowicz shows full sensitivity to the reality in which we live. He reaches for difficult and inconvenient topics that we, as individuals, are often helpless about. Commenting on the refugee situation or the problem of endangered ecosystems, forces its recipients to think for themselves. Thanks to his icons, we are undermining the old order and reorganizing existing values. We learn to hear our own voice and reject imposed conventions.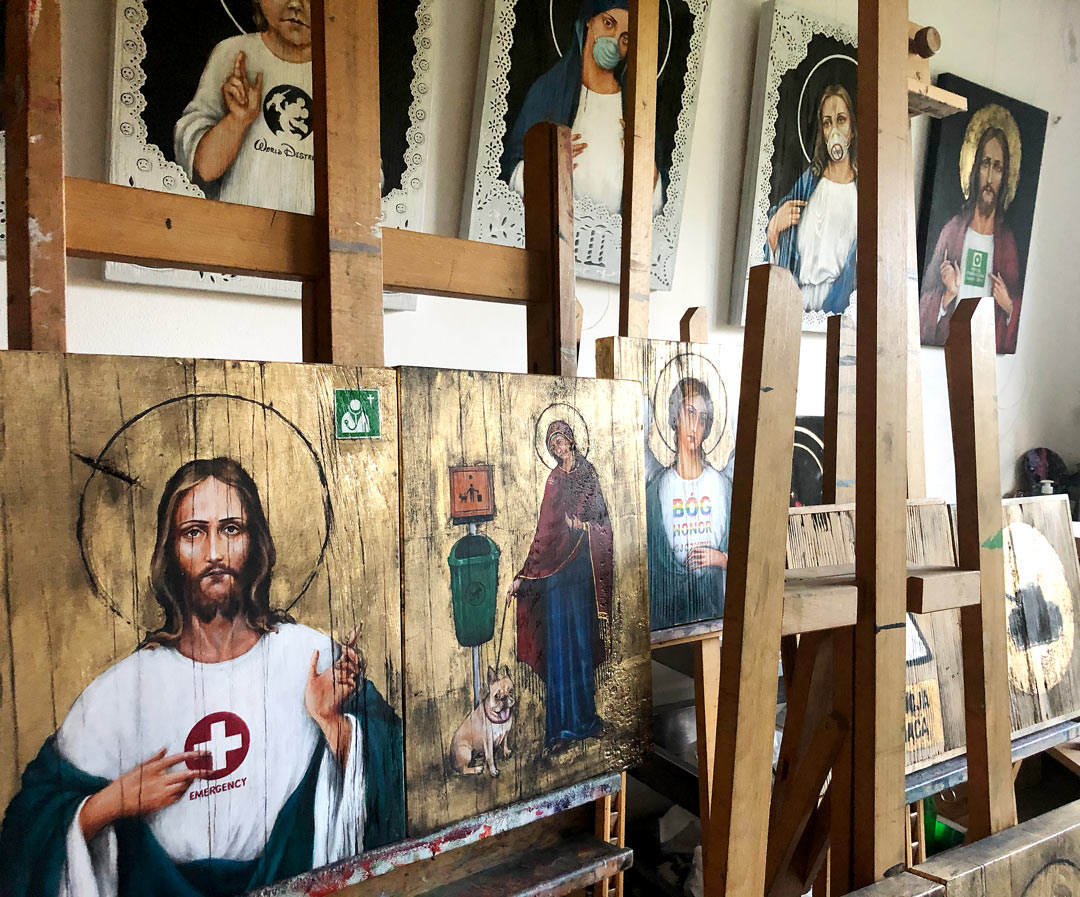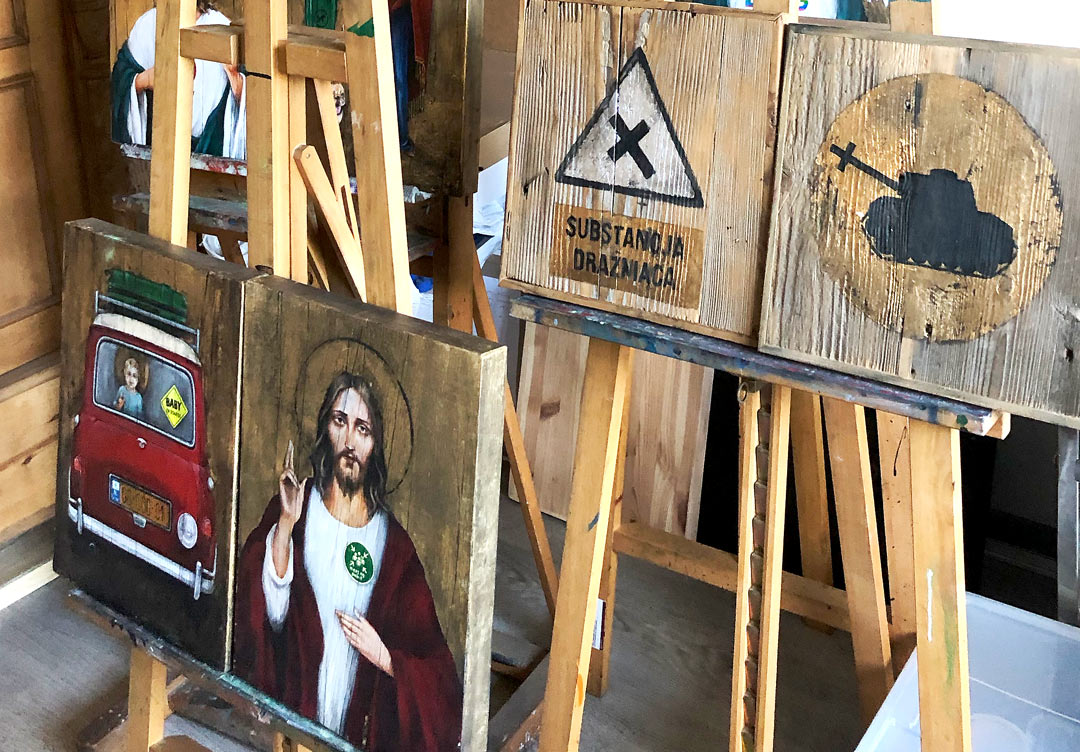 In his icons, Borys Fiodorowicz uses symbols traditionally associated with religion, but he directs his message to each of us – a better world is still within our reach, indifference should be ruled out and eyes open to another being.
Boris Fiodorowicz's icons are gaining popularity constantly. However, the author himself remains true to his beliefs – he does not reveal his face and remains somewhat in the shadow of his own work. It is the art that is to speak, not the character of its author.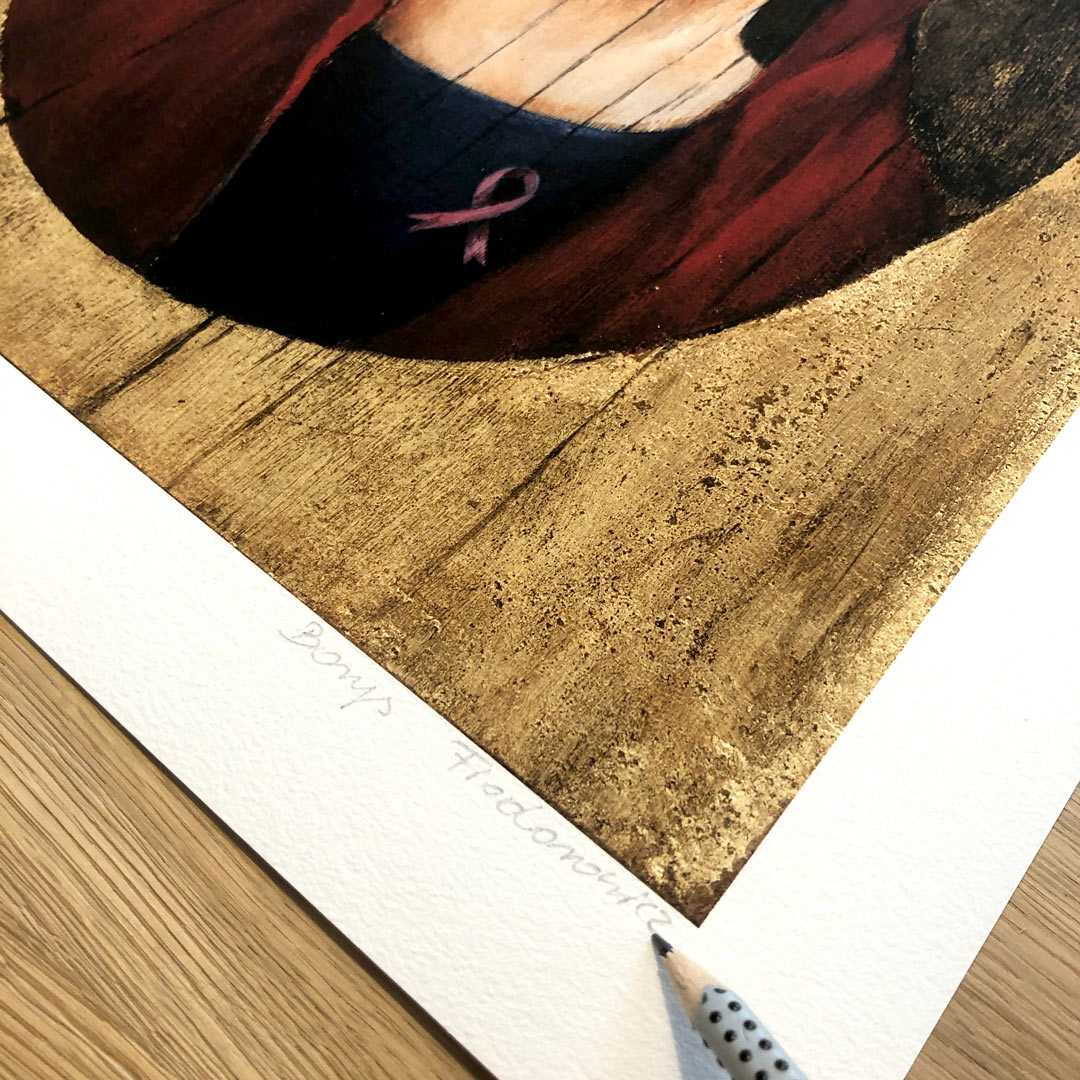 Finalist in the 2nd edition of the Polish National Painting Competition Leon Wyczółkowski (2016).

He has participated in many individual and group exhibitions.

The works of Borys Fiodorowicz were presented, among others, at the National Museum Andrzej Szeptycki in Lviv, Polish Institute in Minsk and Brest (Belarus), Museum of the Archdiocese of Warsaw, Court in Stryszów – Branch of the Royal Castle at Wawel, Art in House Auction House in Warsaw.

The next individual exhibition planned – Icon Museum in Supraśl – December 2019.
Available prints of the artist: