Description
Charity event:
When we do something together – good things happen!
These words best reflect the nature of the unique event that we organize together with Borys Fiodorowicz in order to support this extraordinary place. A place that, over a plate of soup, builds relations between "the homefull and the homeless".
Do you already know who we're talking about? Of course, it's @zupanaplantach, which was created to support people in the crisis of homelessness. This group of wonderful people created a space – an extraordinary meeting place that is difficult to describe with words. A place full of sensitivity, solidarity, but above all attentiveness to other people. More about them here: www.zupanaplantach.pl
The actions of these wonderful people were an inspiration for Borys. As a result, a painting was created: Jesus at Planty, which very accurately reflects the nature of the entire project.
We have already seen many times that it is worth helping and we encourage you to do the same. That is why, together with Borys Fiodorowicz, we decided to donate 100% of our and the artist's profit from the sale of the giclée print "Jesus at Planty" to Zupa.
Don't wait and invite art to your home, while adding your brick.
Original image:
Author: Borys Fiodorowicz
Title: "Jesus at Planty".
Creation date: 2020 r.
Technique: acrylic on wood.
Image size: 30 x 40 x 4 cm.
Artist:
Borys Fiodorowicz is one of the most controversial artists in Poland. As one of the few, he creates icons that describe the problems and challenges of the modern world. You can read more about the author in the Artists tab.
Limited and collector's edition Fine Art Prints:
Fine Art Prints works are published in limited, numbered series. Each print holds a Certificate of Authenticity and author's handwritten signature. Our prints are always created under the supervision of the artist, who certifies authenticity of each work.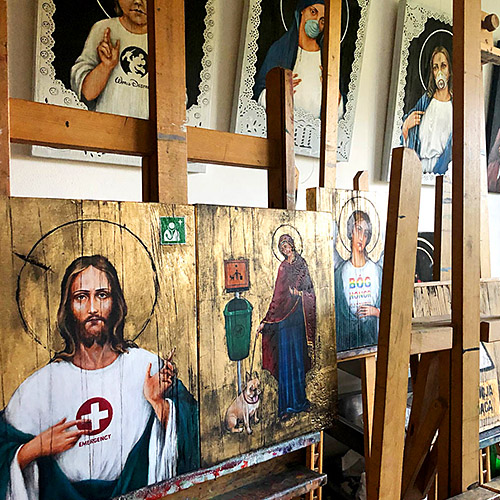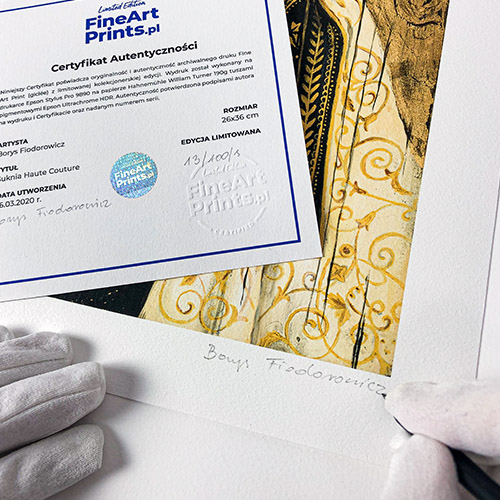 Museum quality:
Our prints are produced with the highest quality Epson UltraChrome HDR pigments and specially selected cotton papers meeting the highest museum standards. The combination of quality and the latest printing technology guarantee excellent archival properties, fidelity of detail reproduction and excellent structure of printouts. You can read more about the quality of prints in the Mission tab.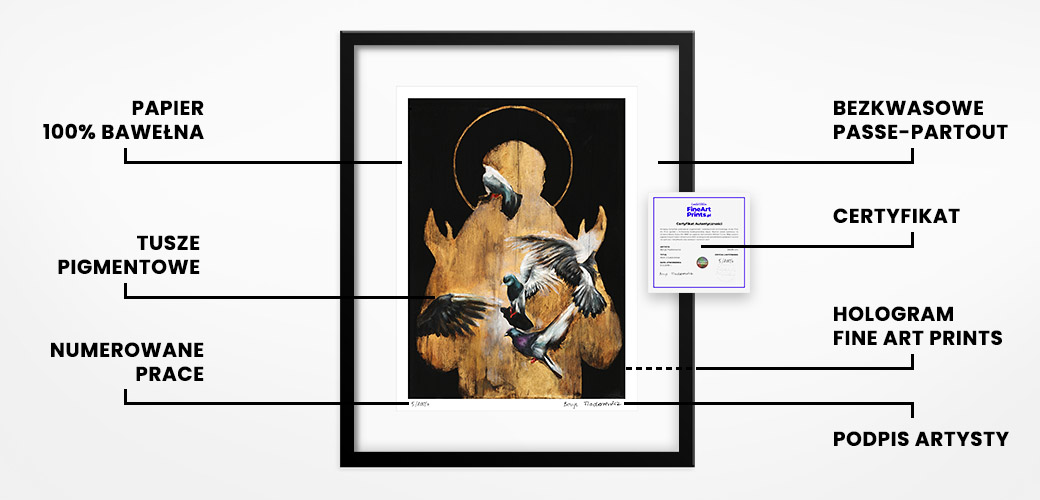 Binding and assembly
We all know that feeling when newly bought artwork comes in and we need to frame it and hang on the wall by ourselves. This is why, you can order a white or black frame, so the print is immediately ready to be hanged, and white passe-partout increases its collector's value.
We also made sure hanging our giclée prints will be a smooth process. Without the need for screws and drilling holes in the wall. Tesa® self-adhesive nails are one of the additional options you can get with your print. They allow for quick assembly and any change of position without leaving traces.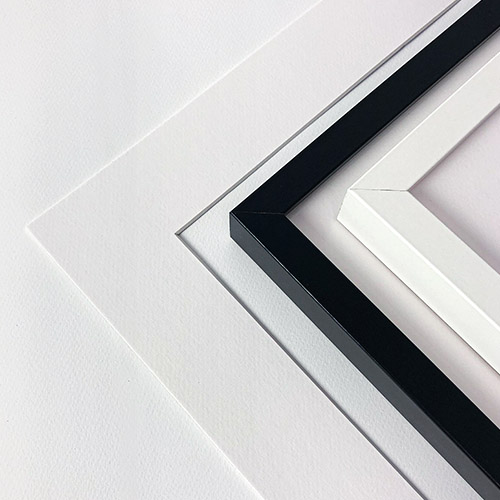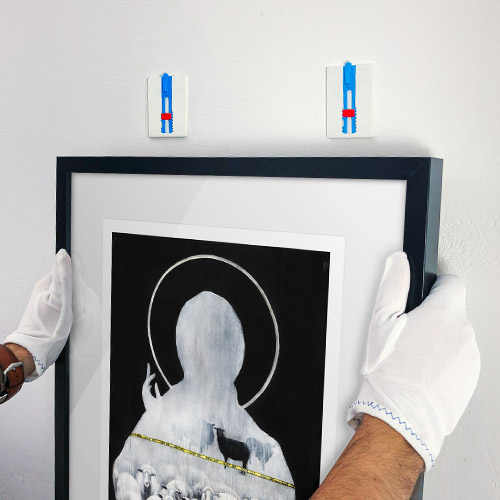 1-2-3 Price Pools
We provide our giclée print in three price categories. Because the works are limited, their value increases with each subsequent sold-out copy. Importantly, the circulation in the collection does not change. We determine it in advance, in consultation with the artist, and in addition, each work is accompanied by a certificate confirming its original origin.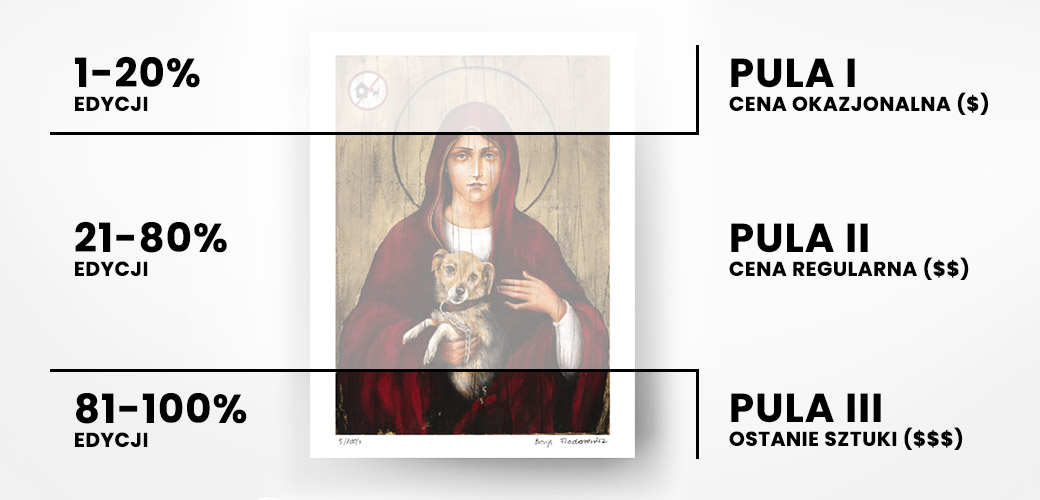 Price pools:
1. Occasional price ($) – we offer the first 20% of works from edition at an exceptional price. The best opportunity for the determined.
2. Regular price ($$) – works available at a standard price. It is worth buying before this price pool is out of stock.
3. Last pieces ($$$) – final 20% of edition. The collections are limited and we never change the number of works offered. The last pieces have a greater collector's value, which is why they are available in a different price category.